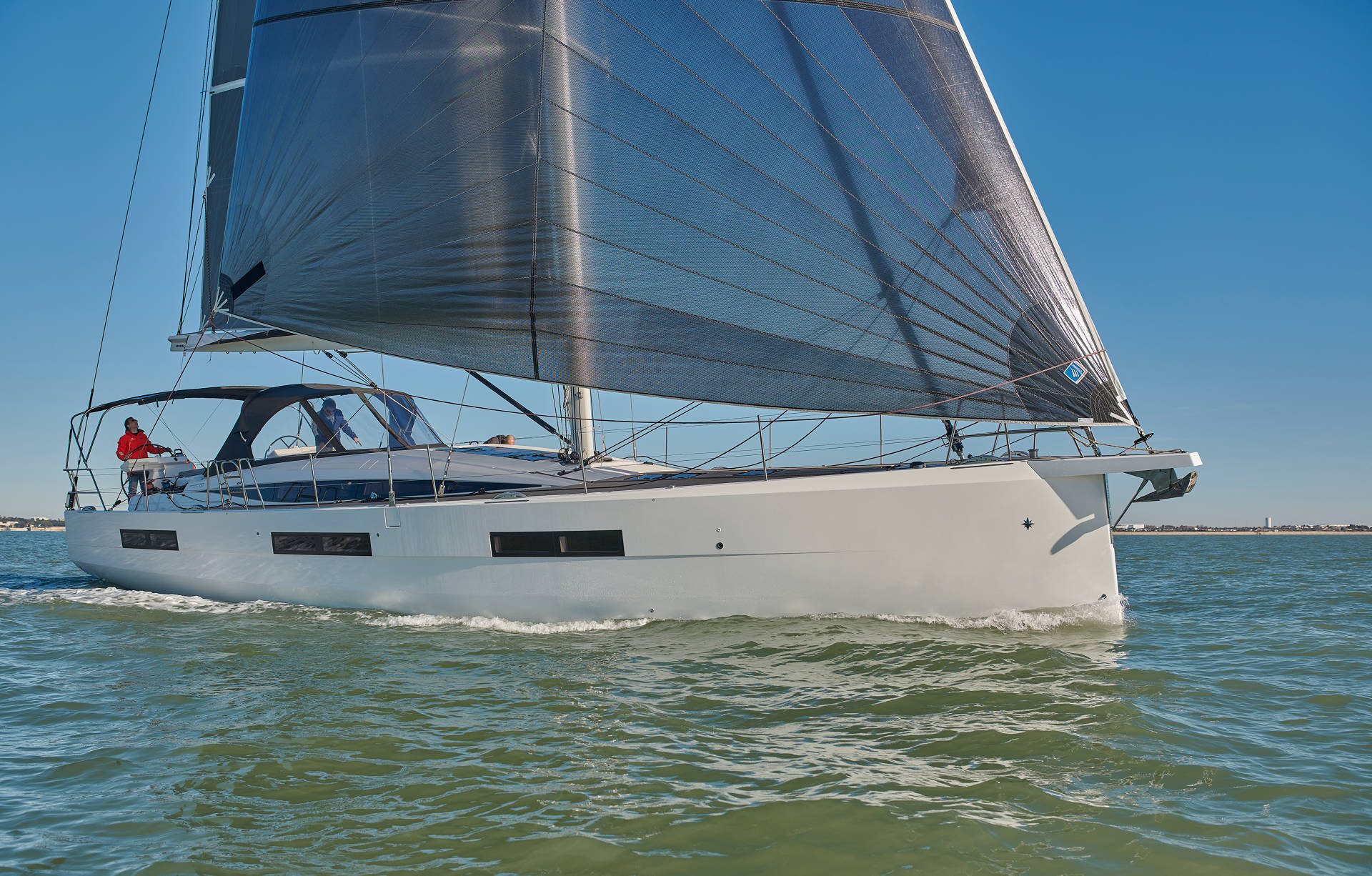 Jeanneau Yacht 60—WRAPPED IN LUXURY, THE NEW JEANNEAU YACHTS 60 IS TRULY A JEWEL TO BEHOLD. SAIL TO SUBLIME LOCATIONS, TOWARD AN EVER-MORE ENHANCED HORIZON.
Heritage of the sea…. From his childhood spent on the southern coast of England, Andrew Winch holds an immutable passion for the  nautical world, which has made him an internationally renowned interior architect.
For over 25 years, Andrew Winch has fixed his gaze on Jeanneau sailboats: he designs living spaces with particular attention to detail and the quality of fit and finish.
As testament, the excellence demonstrated by the new Jeanneau Yachts 60 opens up a new horizon for the Jeanneau Yachts line, one worthy of the largest super yachts.
Specifications
Designer: P. Briand / A. Winch
CE Category: A14/B16/C16/D16
Overall Length:  59′ 11″
Hull Length: 57′ 1″
Waterline Length: 55′ 2″
Beam: 17′ 0″
Standard Draft: 8′ 10″
Shallow Draft: 7′ 4″
Total Sail Area – Standard: 1,410 sq. ft.
Hull Material: Fiberglass
Cabins: 3 / 4 / 5 / 6
Water Capacity: 168 U.S. Gal.
Fuel Capacity: 285 U.S. Gal.
Displacement: 44,467 lbs.
Engine: 110 h.p. / 81 kW
Fuel: Diesel